Regular price
$199.99 USD
Regular price
Sale price
$199.99 USD
Unit price
per
Sale
Sold out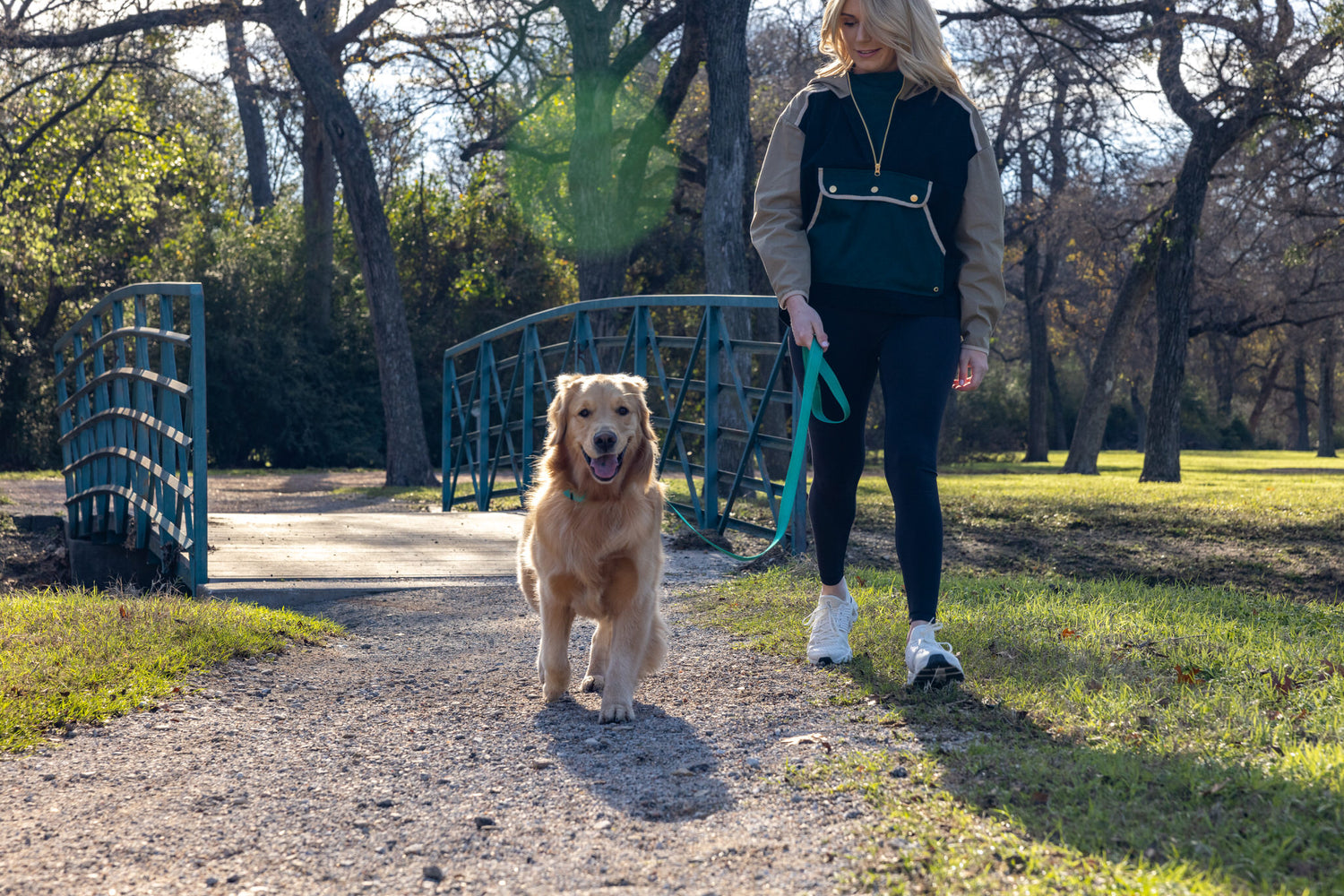 The BravoWalk is an automatic training collar that will stop your dog from pulling on its leash in minutes (not months). Incredible but true!

Try it risk-free for 30 days!
What's in the box

• BravoWalk Collar
• Product Manual
• USB Charging Cable
Close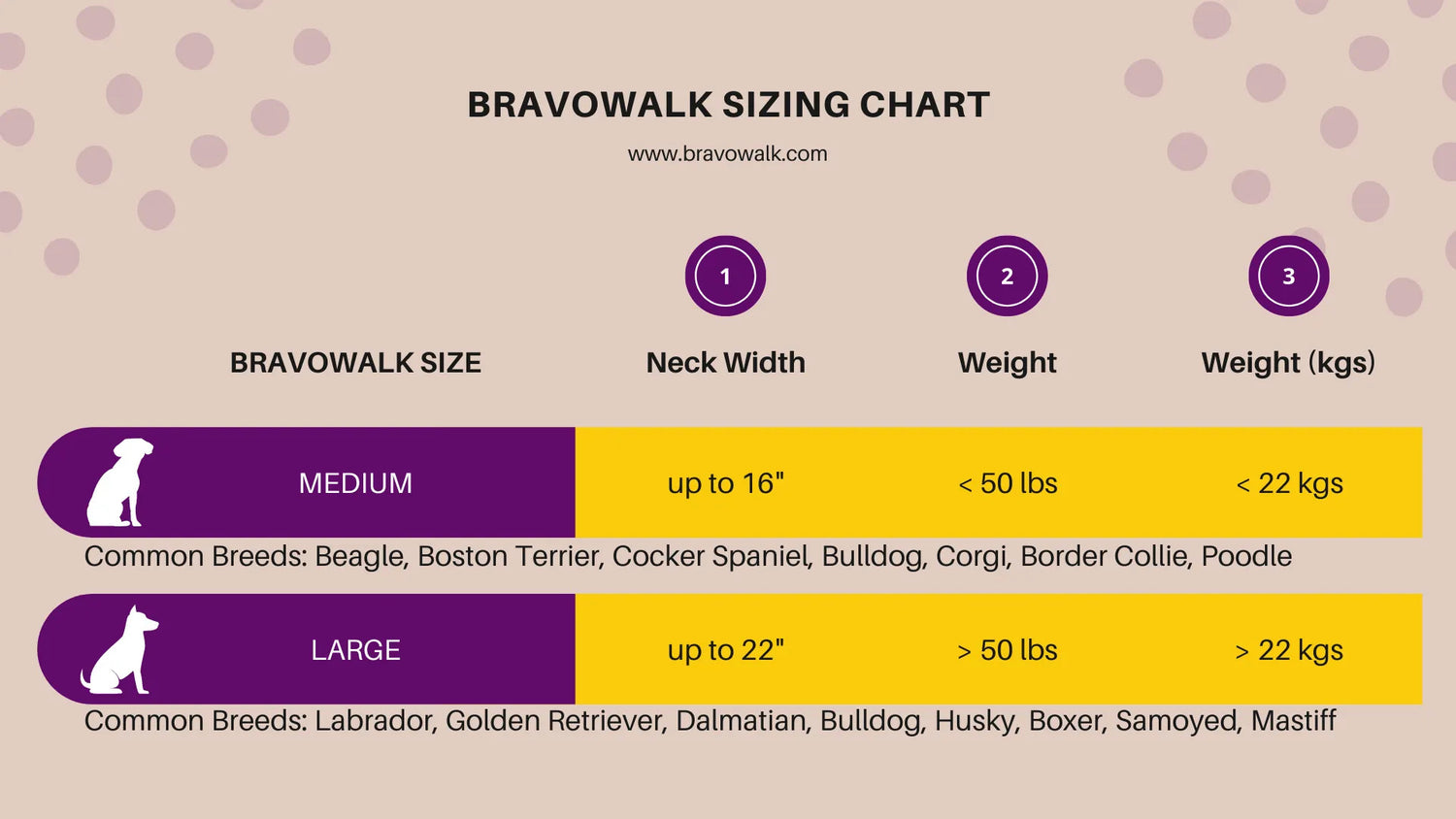 View full details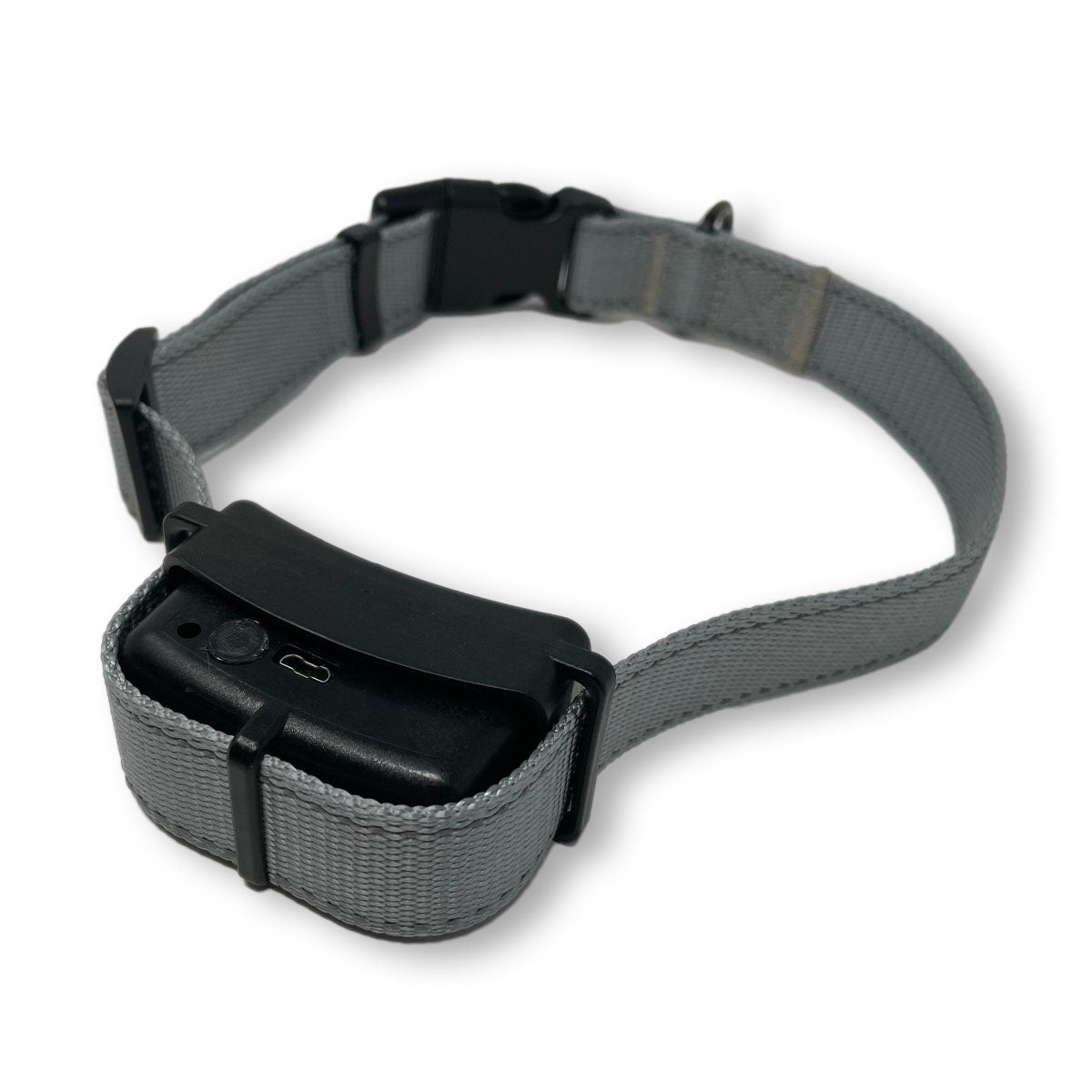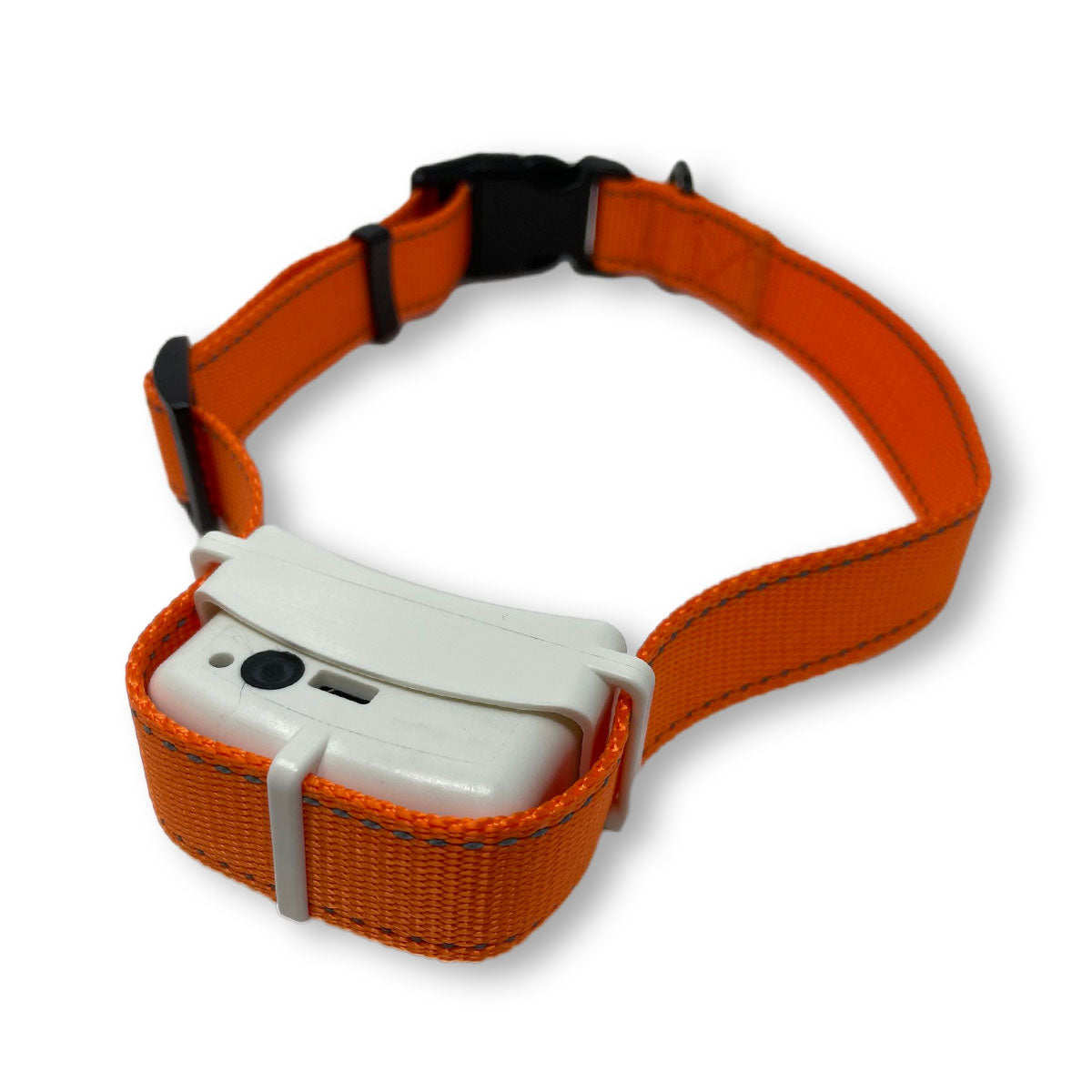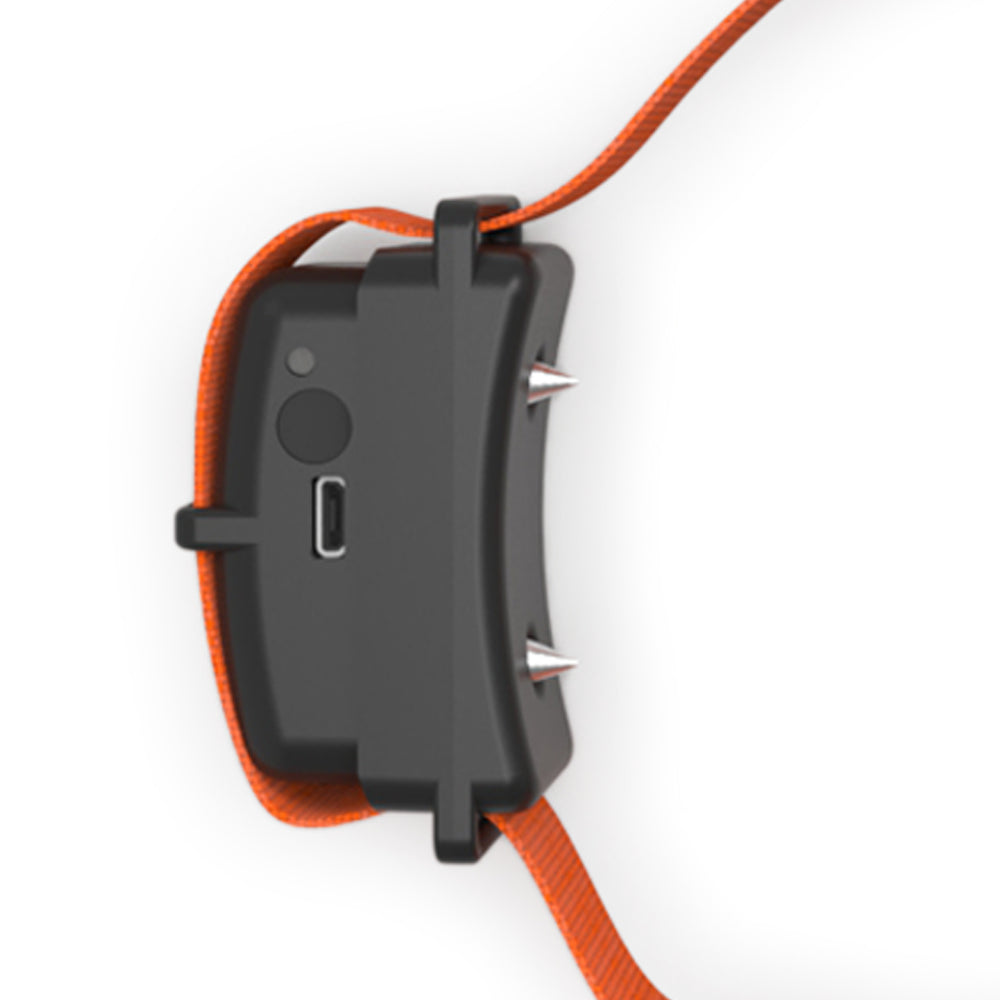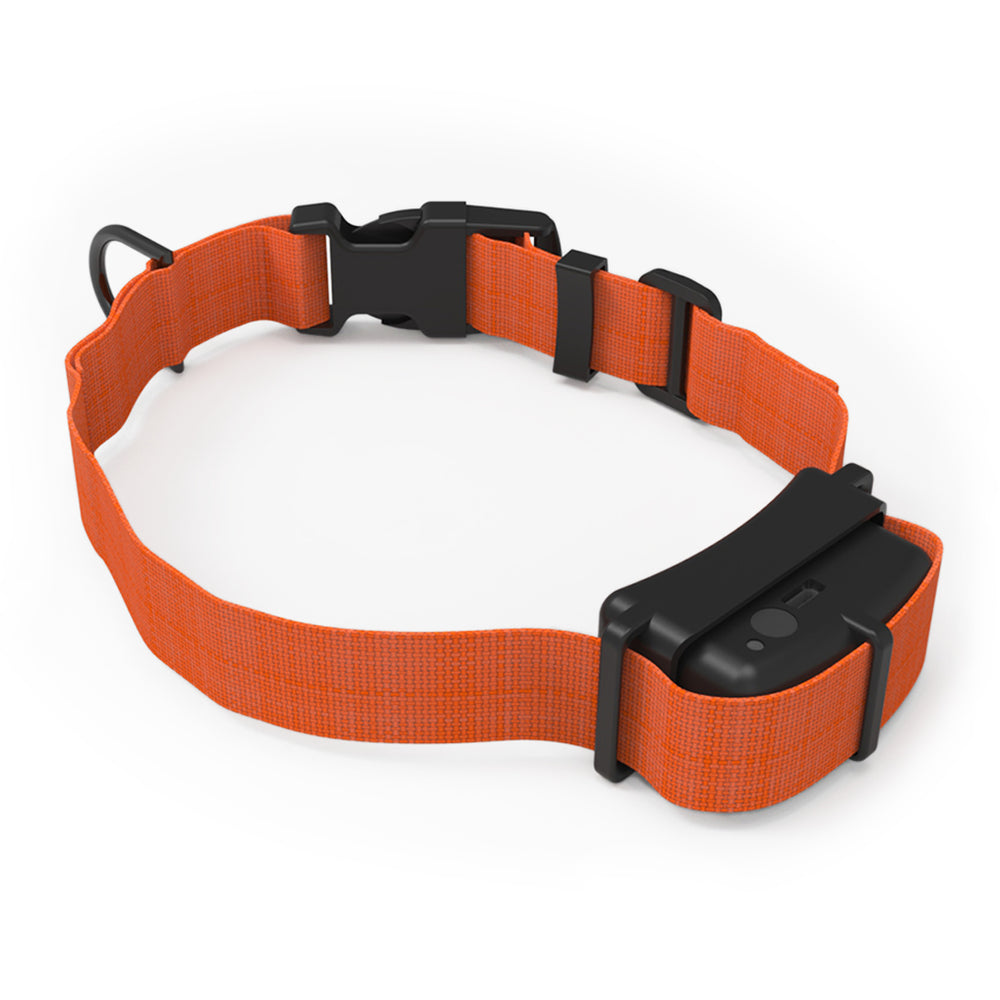 Proprietary No-Pull Dog Walk Training System
Who's walking who? Lack of engagement causes leash pulling and can make walking your dog a difficult chore. BravoWalk provides consistent feedback that reinforces your leash training and makes walks more enjoyable.
Tension Activated
When excessive leash tension occurs, BravoWalk beeps, vibrates and if enabled stimulates your dog with TENS. These cues interrupt your distracted dog and redirect his attention back to you.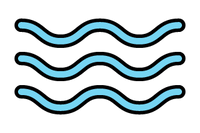 3 Levels of Optional TENS
Transcutaneous Electrical Nerve Stimulation delivers electrical impulses resulting in an annoying sensation. Because every dog is different, BravoWalk offers three modes with TENS and one without.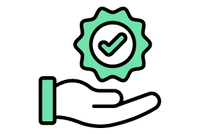 Try it Risk-Free
Experiences shared by our customers range from BravoWalk working in one walk to 1-2 weeks. Our 30-day money back guarantee allows you to try BravoWalk risk free.

Available in 2 sizes for dogs 10 lbs and up

USB charging cable included

Designed and assembled in the USA

30-Day money back guarantee
The BravoWalk Difference
Faster, Safer Results. Dog Approved.
Scroll for more
FAQ
Is 'stimulation' just another word for 'shock'?

No. We use a transcutaneous electrical stimulation (TENS) for correction; much different than a static shock. The stimulation shouldn't be painful, but more of a way to get your dogs attention – like if someone was to tap you on the shoulder.
How is this different than other e-collar on the market?

BravoWalk responds to the dog's leash behavior, not a remote that you have to hold. BravoWalk sits more comfortably on your dog's neck due to our patented retractable electrodes.
Will it really work in one walk?

Experiences shared by customers range from BravoWalk working in one walk to a week to a month. Our 30-day money back guarantee allows you to try BravoWalk risk free.
Is there a remote/controller?

No. The BravoWalk collar is designed to work without a remote.  
Is it waterproof?

No. The BravoWalk is water resistant (rain splatters are fine), but should not be submerged in water.
Will it work on long haired dogs?

The electrodes are designed to accommodate both short and long haired dogs. Function depends on position on neck and fit of collar.
What if my dog gets stuck or caught on something while weaing the collar?

BravoWalk will automatically go into safety mode after a full cycle of feedback which is less than 20 seconds. In safety mode, no feedback will occur. Reset BravoWalk by simply holding down the button to choose operational mode.
How long does the battery last?

When not in use, the BravoWalk can last up to 6 months. When using regularly you should recharge about once a week.
The collars are large, we have small dogs and the collars do not fit as well as we had hoped. Very combersome.
Thank you for sharing your experience with us and for trying BravoWalk. BravoWalk was orignally designed for medium to large size dogs so we understand having fit issues with small dogs. Please shoot us an email at hello@bravowalk.com and we will be happy to help you with a return.
Honest Review
It took a few days for my dog to get in line with the BravoWalk collar, however the first walk was great compared to what I had been dealing with (constant pulling, running and tons of energy)... 2 weeks have now passed and I can honestly say I am easily walking my dog with little to no pull. I would note that the actual collar does slip alot and come loose so we put electrical tape to keep it tight around my dogs neck (2 finger test ;) other than that I am very satisfied with the BravoWalk Collar and can't imagine where we will be at in 1 month!
BravoWalk Collar
This collar worked wonders for my dog. She is a very energetic pitbull. On our very first walk with the collar she learned not to pull. I only got to the shock setting once. This is now a staple for my dog and I. Great product!
Didn't work for my dogs
I have two hard pullers that I walk together. The collars didn't seem to faze them.
Hi Jody,
Hate BravoWalk didn't make a difference for your pulling dogs. Breed, pull drive, personality, temperament all influence whether a dog will respond. Many customers have dogs that respond on the first try much to their surprise. This is exactly why we offer a 30-day trial period and a full refund for your purchase. We have yet to receive a request for your return. Shoot us an email - hello@bravowalk.com and we will take care of you!